Sometimes a book should be judged by it's cover!
Companies should be judged by their performance in the industry and Railsupply values its reputation with customers and suppliers alike. If you are a manufacturer looking for representation in the export market-place or you are a customer looking for a reliable, quality supplier, ask our competitors this question - what have you done so far?
Railsupply has satisfied customers from Angola to Zimbabwe and a proven track record of meeting the demands of today's railroads. With the ever-changing world market, from Government owned railroads to the privatized railroads of today, it is becoming increasingly critical for the end-user to maintain low inventory levels together with a zero tolerance for sub-standard products.
We have increased market presence each year throughout the world. With over $100,000,000.00 in sales, Railsupply has achieved a growth record second to none with all the signs that the year 2012 will continue this trend.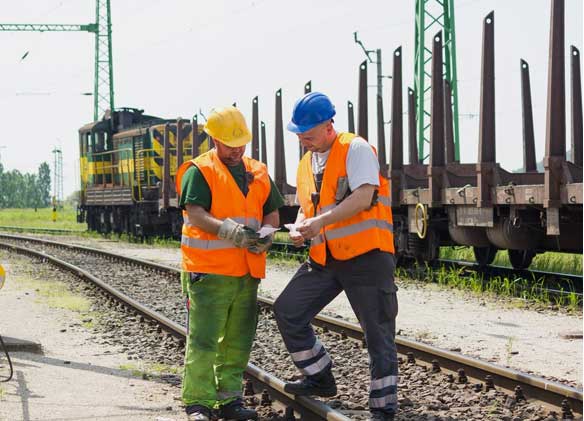 Our Sales have leap frogged over the competition!
We offer a complete range of export services, not only sourcing your requirements and providing technical support, but also consolidating your order, export boxing, containerizing and shipping whether it be via ocean or air.
We also offer services to meet the specialized financial needs of the export market. We may be able to offer favorable credit terms depending on the credit-worthiness of the end-user through various programs sponsored by Exim Bank, which can be tailored to meet your budgetary and fiscal requirements.
We actively participate in World Bank, USAID, African Development Bank and various other Internationally financed tenders.
We are well versed in the intricacies of Letter of Credits and other financial instruments, lowering your costs and ensuring a smooth transition of product and payment!